Sadly, due to a backlog of people waiting to see us, WE ARE NOT ACCEPTING NEW CLIENTS until further notice.  BUT there is a way you can work on your relationship using our expertise – you can now buy Nic's book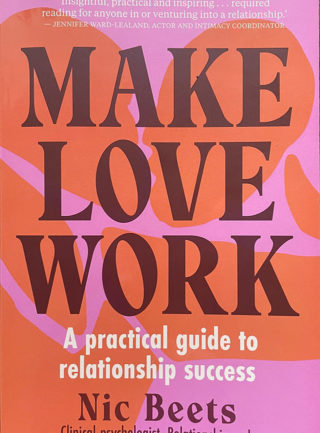 However, if are looking for relationship therapy, PLEASE TRY ONE OF OUR COLLEAGUES AT COUPLES THERAPY NZ
If you have seen one of us before and are looking for further help, go ahead and contact us and we will do our best to accommodate you.
We are experienced, friendly Psychologists who are national leaders in the field of relationship counselling and sex therapy.   For more about who we are see HERE.
Wherever you are in Aotearoa you can get top-level help for your relationship via video-conference. We have used video-conferencing for years to follow up our intensives so we are skilled and practised at working in this way.  We can offer individual therapy about relationships and sexual difficulties, and standard relationship therapy to help couples resolve problems and improve the quality of their respect, connection, and intimacy.
We do work face to face with couples but only in an intensive format, at Waihi Beach (in the Bay of Plenty).  If you are wanting to really move things along quickly or to give yourself and your partner a truly special gift, our Intensive Therapy Relationship Retreat my be just what you are looking for.
We work with people in relationships of all kinds (monogamous, open, polyamorous) and with people of all orientations (including kink) and gender identities.
Is the honeymoon over? Are you fighting a lot, or not talking? Have you drifted apart? Do you wonder how this person whom you have known so well could now seem like a stranger?
We have a radical and hope-filled approach to understanding how relationships work that can help with the most difficult issues that we face in trying to share our life with another human being. Like:
Conflict over money, sex, parenting, in-laws or ex-partners, lifestyle etc…

Sexual problems, difficulties and dysfunction

Affairs, infidelity and loyalty conflicts

Anger, hostility, withdrawal or sniping

Impact of ex-partners, in-laws etc

Dealing with life challenges (e.g. illness & disability, death & loss, changed circumstances)

Alcohol, drug or gambling problems

Separation and ending your relationship well

Or simply wanting your relationship to be better, richer, more rewarding relationship